Chickens for Sale Words of Warning
CHICKENS FOR SALE – Words of Warning
Have you ever gone to the weekend markets and came across the most beautiful chickens. The kids pester for you to buy them… We'll look after them Mum! We will help build the pen. Or we will help feed them.! In the end it is all up to dear Mum to do the work.
Chickens for Sale, please be wary. There is nothing worse than being left with all the work if you are not interested in raising chickens.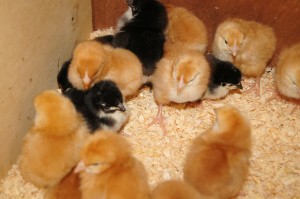 They can be so rewarding too. The pleasure of going out to your pen and collecting those fresh eggs.
When buying a Hen or chicken you need to be careful on the condition of the chicken. Look to make sure the seller is of a clean nature and the pens are reasonable.
Make sure the hen or chicken is healthy. Not poor or has weepy eyes or extremely runny poos… around the bottom area needs to be reasonably clean.
If you buy a young chicken, you will need to remember the younger they are the more chance you will need a light or heat lamp to keep them warm. Once they have a good lot of feathers and the weather is warm, then a light is not required.
If you are wanting just hens, and no rooster, make sure you buy a bit older chicken, around 10 weeks old so that you will be able to easily tell which sex your Hen or Rooster is.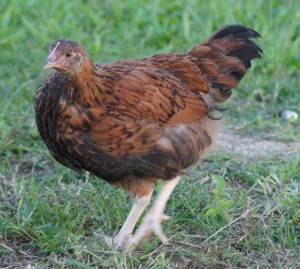 Not all areas have the same problems that we have encountered with our chickens. Foxes, are really bad news for the chicken lover.
Chickens for Sale – Wise Words
So before you buy chickens for the first time, ask your neighbours that have chickens, if there has been any problems with foxes or goannas or even the ever present snakes. As this will determine the type of pen you will need.
A soft built chicken coop is not advisable in a area that has foxes or wild dogs. Smaller strong wire netting and stronger posts would be required. If the snakes love to frequent your area, especially the very young chickens will be at risk.
It is good to talk and ask many questions. If the breeder or seller knows plenty and is happy to pass on the information about the chickens for sale, and the chickens look good, and you have all your preparation done at home ready for your new chickens. Then the decision will be easy, the only bit is to choose what type of chicken you want.
Chickens for Sale – is it a bargain or not?
Please under no circumstances go to the market looking for a bargain. If you want a really nice hen or chicken, one free of disease and parasites, then you need to realise, that it always better to pay just a little bit more for your chicken, then pay for something that may not survive past the next couple weeks or months.
The old saying "you get what you pay for" chickens for sale are no different. If you are looking for purebred chickens for sale, then this is when you really need to do your homework. We have a couple pages for you to look at. We have Barnevelders, New Hampshire and Australorps for sale.
If these are not what you are looking for, then go to Chooknet. There you will find a long list of Chicken breeders.
Buying Chickens, and raising chickens is a pleasure. Go to my chicken for sale page to view pictures of my beautiful family.